1000 Point Scorers: Doug Reynolds, Tricia Myers Cavins, Tom Barringer, Melinda Myers, Kyle Blachuta, Julie Rubel, Travis Rothenbuhler, Sarah Morgart Simon, Dustin Reynolds, Brooke Morgart.
Saturday, January 4, 2014 was a very special night for Elmwood High School and for Elmwood basketball as they welcomed back 10 of Elmwood's greatest basketball players and honored them with the creation of the 1000 Point Club. In 55 years of Elmwood basketball, exactly 10 players - 5 men and 5 women - have achieved this distinction. Each of these players had a distinguished career for the Royals and their names elicit memories of many great smoments on the court for all who have watched their careers over these many years. It was a tremendous honor that all 10 of these individuals were able to attend the ceremony. Highlights of each of these individuals' illustrious careers are listed here.
First, from the class of 1974 is Mr. Doug Reynolds. Doug was Elmwood's first 1000 point player, having played for Elmwood's legendary coach and, by the way, his father, Charlie Reynolds from 1971-1974. Doug lives in Portage with his wife, Debbie; and they have 3 adult children - Diondra, Danielle, and Dustin - each basketball greats in their own right. Of course, Doug has continued his importance to Elmwood basketball history by serving as both boy's coach and as the current girl's coach. Doug's best Elmwood basketball playing memory is reaching the district finals by winning both sectional games and the district semi-finals by 2 points. Doug finished his career with 1015 points, and while honored to be a part of this prestigious group, he also points out that he had many great teammates who helped him to achieve this mark. Doug currently serves as the middle school physical education teacher where he helps to impress upon our young students that many life lessons are learned through sports.
Next is our highest scoring men's honoree, Mr. Tom Barringer, from the class of 1977. Tom, or "T" as many of us remember him secured his entrance into this elite group in only 3 seasons - a truly amazing accomplishment. Tom feels that he may have played with the best teammates and team in Elmwood history, again under Coach Charlie Reynolds, and that attaining this honor demonstrates how well his teammates played together as a team. His best Elmwood basketball memory is making it to Regionals. Tom lives in Bloomdale and is employed at Ball Metal in Findlay. He has three children - Jason, Andy and Stephanie - and 4 grandchildren. Tom ended his career with a record 1263 points.
From the class of 1988, our third honoree and first of our ladies' members is Mrs. Tricia Myers Cavins. Tricia holds the distinction of being the leading scorer, male or female, in Elmwood history,ending with 1433 points, and making this even more amazing is that like Doug and Tom before her, this accomplishment was reached without the benefit of the 3 point shot which was only introduced her senior year. Tricia played her career under Coaches Marcia Burton and Tony Lee. She is married to her husband, Brian, and they have four children, Emma, Brigid, Chloe and Sean. Tricia is currently a Spanish teacher for both Perrysburg Schools and BGSU. Her best Elmwood basketball memory is her senior year when she had the chance to play on the same team with her sister.
Keeping pace with her sister, from the class of 1991, our next honoree is Ms. Melinda Myers. Melinda followed on her sister's heels, playing as a freshman her sister's senior year and setting a mark of 1200 points under Coach Tony Lee. Melinda has two children, Sidney and Mitchell. She is an English teacher for the Anthony Wayne School district which she attributes in large part to her former Elmwood English teacher Joe Szymczak. Melinda's best Elmwood basketball memory occurred her senior year when they managed to beat a previously undefeated Genoa team that went on to play in the Regionals.

Ms. Julie Rubel is from the class of 1998. Julie is currently living in Findlay, where she is a prosthetic practitioner. Julie had the distinction of playing under three Elmwood coaches in her career, Coach Dave Coburn, Coach Mike Llanas, and Coach Kathy Thompson. Her best Elmwood Basketball memory is claiming the Wood County scoring title and receiving All-Ohio recognition. Julie finished her career with 1225 points.
Mr. Kyle Blachuta is from the class of 2000, having played for four years under Coach Tim Murray. Kyle's best Elmwood basketball memory is making it to regionals his senior year, and like many of us, every time they beat Eastwood! Kyle wants to thank his parents, family and friends for supporting him at all of his games. Kyle currently resides in Bloomdale and works for Whirlpool. Kyle completed his career with 1058 points.
From the class of 2003, the next member of our 1000 point club is Mr. Travis Rothenbuhler. Travis and his wife, Jackie, have one son, Ryder, and live in Fostoria. Travis serves as an officer with the Ohio State Highway Patrol. His best Elmwood basketball memory is beating Otsego at home his sophomore year, at which time Otsego was 19-0. Travis completed his career under coaches Tim Murray and Doug Reynolds, and is honored to see his name up alongside so many other prestigious basketball names. Travis amassed a total of 1072 points.
Also from the class of 2003 comes our next honoree, Mrs. Sarah Morgart Simon. Sarah and her husband, Andrew, have two sons, Braxton and Ryker. They live in Wayne where Sarah works as a high school teacher for the Ohio Virtual Academy. Sarah played under coaches Mark Sworden and Gary Reynolds, and her best basketball memory is winning and celebrating an undefeated SLL season in 2003. Sarah wants to thank her family for all of their support in helping her attain this goal. Sarah finished her career with1055 points.
From the class of 2007, our next honoree is a third generation Elmwood basketball standout. Mr. Dustin Reynolds, like his father before him, spent four years playing for his father, Doug, and created his own legacy in Elmwood basketball. Dustin is a third year medical student and is starting his clinical rotations. His best memory of Elmwood basketball is beating Delta to advance to Regionals, and winning the SLL for the first time since 1976. Dustin is humbled to have achieved a lasting place in a basketball program with such a rich history. His 1226 points earn him a spot amongst our elite.
The final inductee is Ms. Brooke Morgart. Brooke lives in Wayne and is an office manager for American Leak Detection. Her career was played out under coaches Joe Kirkendall and Gary Reynolds. Her best EHS basketball memory is hitting a buzzer beater her freshman year to beat Otsego, clinching at least a share of the SLL title. She is honored to be a part of such an elite group of athletes. From the class of 2008, Brooke has a career total of 1263 points.
Each of these athletes represents Elmwood Athletics at its very best - embodying personal achievement and determination as well as teamwork and commitment. It is fitting that we now commemorate these great athletes by posting their accomplishments in reaching the elite status as 1000 point players for all future Elmwood athletes to see and strive for in furthering the success of Elmwood basketball.
Recent 1,000 Point Scorers
2022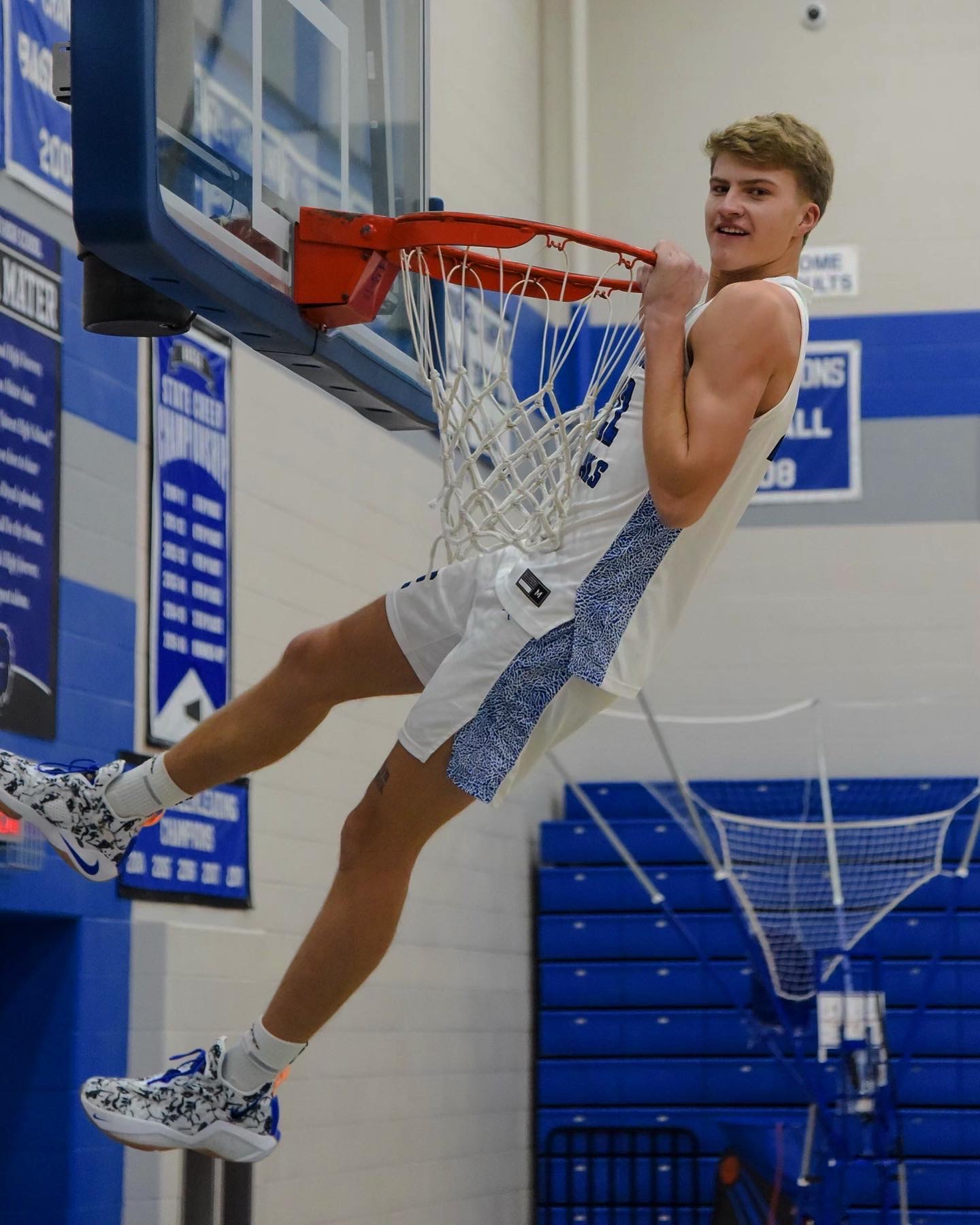 Bryce Reynolds graduated in 2022 as the 7th 1,000 point scorer in Elmwood Boys Basketball history. In addition, he eclipsed the all-time scoring record for boys basketball scoring 1,396 career points. Bryce was a 4-year varsity letter winner playing for Coach Ty Traxler. Bryce was a 2-time Special Mention All-Ohio selection, 2-time 1st team Northwest District selection, 2-time 1st team District 7 selection, and 2-time 1st team NBC. He plans on playing basketball in college, but is undecided yet on where he will be continuing his playing career.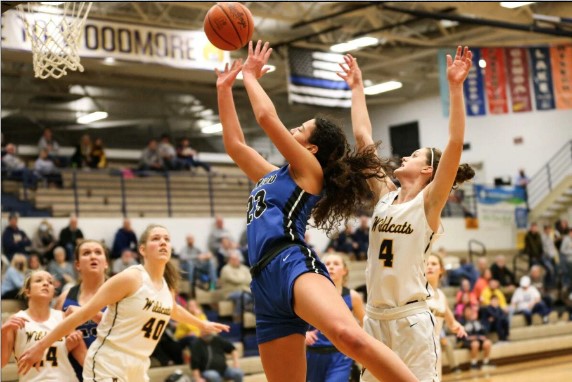 Brooklyn Thrash graduated in 2022 as a 4-year letter winner and Elmwood's All Time leading scorer. Brooklyn scored her 1,000th point in the second game of her Junior year. Brooklyn scored her 2,000th point in the last game of her career with 2,010 points. Throughout her career Brooklyn accumulated numerous awards. She was First Team All-League for all four years in the Northern Buckeye Conference. She was Player of the Year her Junior and Senior years in the league also. She was First Team in District 7 for 4 years. She was Player of the Year in District 7 her Junior and Senior years. Brooklyn earned Honorable Mention Northwest Ohio her freshman year, Second Team Northwest Ohio her Sophomore year, First Team Northwest Ohio her Junior Year and First Team and Player of the Year Northwest Ohio her Senior Year. Brooklyn also was named First Team on the All-Toledo Blade Team and Player of the Year for the Blade her Senior Year. She is undecided where she will play her college basketball. Brooklyn played for Coach Doug Reynolds.
2018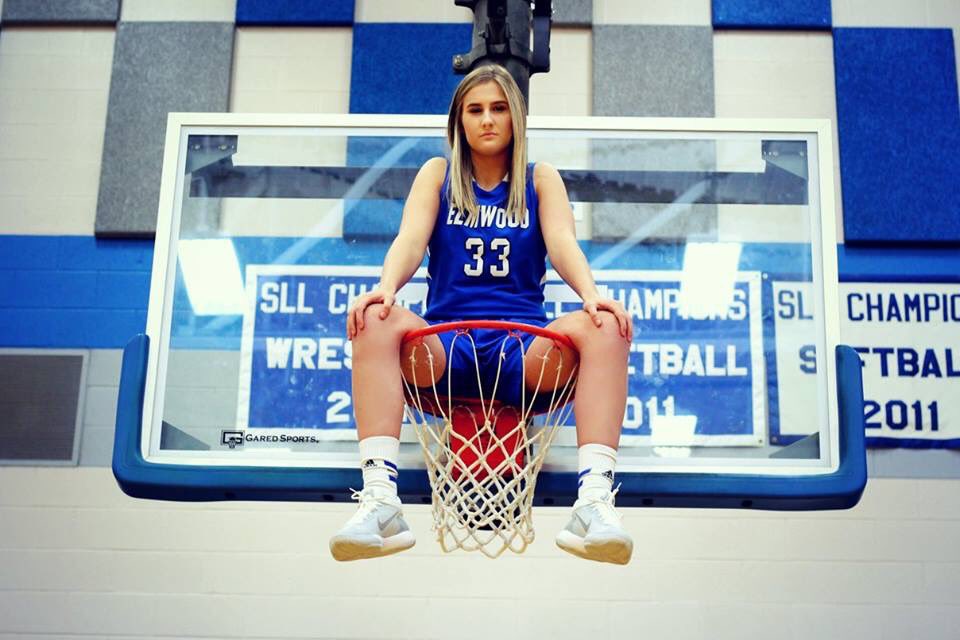 Zoe Shank graduated in 2018 as the 6th 1000 point scorer in Elmwood Girls Basketball history. Zoe was a 4-year varsity letterwinner playing for Coach Doug Reynolds. Zoe was the player of the year in the NBC both her junior and senior seasons. During Zoe's senior year, she was 1st team Northwest District, 1st Team District 7, and 3rd Team All-Ohio which earned her a place on the Elmwood All-Ohio Wall of Fame. Zoe is currently playing collegiate basketball at Thomas More College. Zoe completed her career with 1188 points.
2017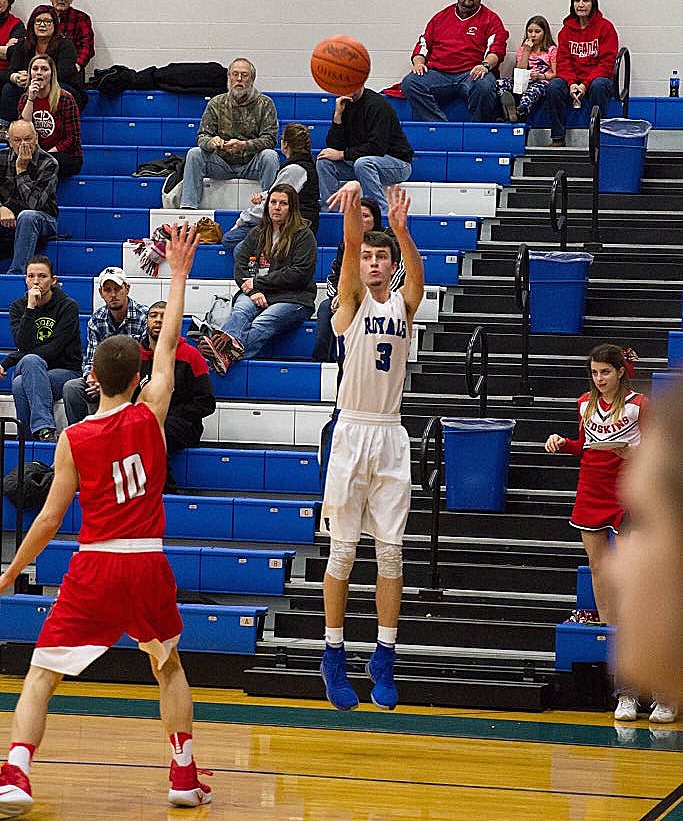 Tayte Lentz graduated in 2017 as the 6th 1000 point scorer in Elmwood Boys Basketball history. Tayte was a 4-year varsity letterwinner playing for Coach Ty Traxler. Tayte was the Player of the Year in the NBC his senior year and earned 1st team all-District 7, 2nd Team Northwest District, and Honorable Mention All-State. Tayte currently is playing collegiate basketball at Heidelberg University. Tayte completed his career with 1049 points.